Do you actually
Know Yourself?
"Knowing yourself is the beginning of all wisdom"
- Aristotle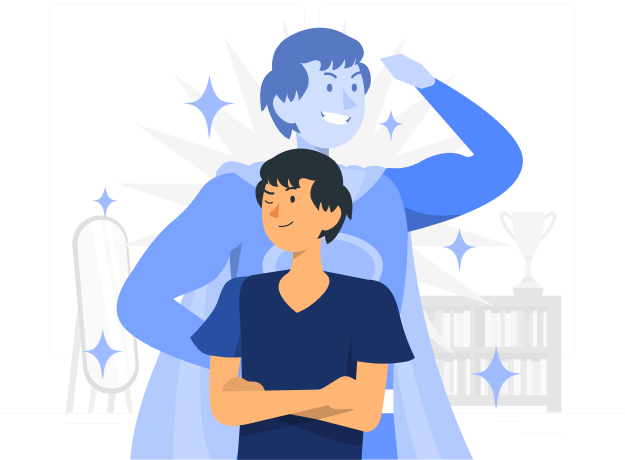 8,000 +
Assessments Taken So Far
Gain insights about your personality now!


Kahkashan Mir
"Our core motives and aspirations don't really change much with time, so to identify them and pursue them from the beginning itself can be very beneficial. "


Kajol Gehlot
"Through the assessment I got to know my nature and how knowing myself will help me take good decisions, both in life and career"


Viraj Chandra
"Now taking decisions in life will be a bit more easier, as atleast I know in which direction to think. It's extremely important to identify a goal before achieving it."
What will the analysis help you with?

How to answer strengths and weakness question in interviews.

Identifying your core needs and wants from your workplace.

How to be aware of your orientation and behaviour towards your career.

Understanding your workplace fit and your personality type.
Want to know more about yourself?  
So what are you waiting for?  
Understand your career  
beyond your skills

!

Career Values and Personality Analysis
Understanding your core traits will help you with decisions!

Work Orientation Analysis
Helps you understand your natural inclination!

Workplace Fit Analysis
How can you make the most of the workplace you are at!
Frequently
Asked Questions
1. Is this assessment going to tell me which career I should pick?
Yes and No. This assessment is not like any other career profiling assessment - where you are given a list of "top 3 careers for you". We believe in enabling our users with the right tools to make the best-fit decision yourself. This assessment is going to help you identify your strengths, weaknesses, along with the needs and fears at your workplace. The suggestion and recommendation are to help you take your career decision yourself!
2. The suggestions are the same for many people. How is this personalized?
Incorrect! The test is adaptive. The questions asked are only according to your responses. Our system will try to understand you better with each question. The report is created considering all your answers, and is hence highly personalized!
3. What is backing this assessment?
This assessment is made using Psychometric principles of the Holland Code as well as the Enneagram Theory.
4. What are the biases and assumptions of this assessment?
The assumption is simple - each answer submitted is given with utmost honesty and truth. Over time we have observed a bias among those who use this tool. People often select the option that seems the most "ideal" instead of truly thinking how they would react in the situation presented to them. It often confuses our system and it then asks you few questions twice to cross check!
5. What if I want to change my answer?
The assessment lets you! We have put breaks in between the questions and it will indicate you the points after which you won't be able to change the answers. Be attentive
6. Can I attempt the assessment more than once?
Unfortunately, we are building the technology to measure your growth and implementation of recommendations. Once submitted, the assessment cannot be given again. If you think that the report is not aligned to you and you want to change some answers, please write to us at student.connect@myways.ai